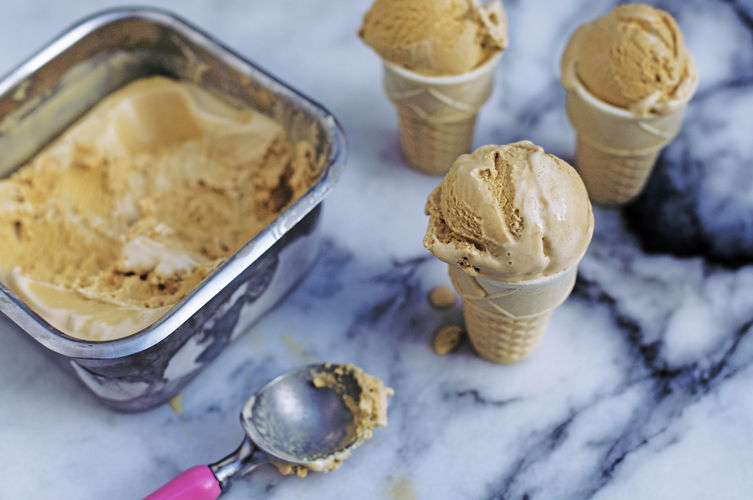 {What is more summery than ice cream? Here is a recipe for Caramel Ice Cream from Phyllis Grant}
{Knockout Bourbon Slush Punch from Garden and Gun}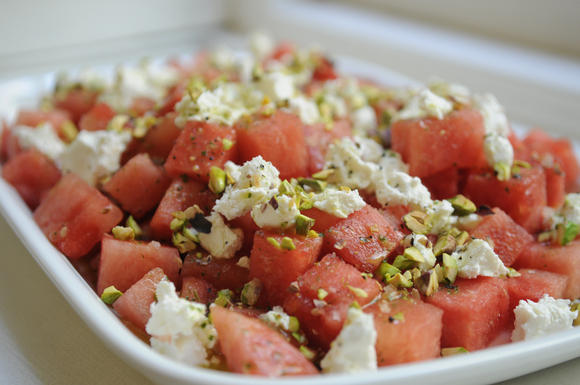 {This Watermelon Goat Cheese Salad from Food52 looks perfect for Summer}
Bobbi Brown is having a memorial day sale where you can stock up on summer beauty staples. Enjoy a special surprise gift ($18+ value) plus Free Shipping, with any $50 order. Code: SURPRISEME
Brooks Brothers is having a great memorial day sale with $39 Polos, when you buy 3 or more this weekend. Brooks Brothers will also be offering shorts for $59, when you buy 2 or more. {Your welcome guys!}
Serena & Lily is having a huge memorial day sale 20% off everything with code: SUMMER20. Love these gorgeous beach chairs.
Neiman Marcus is having there Real Deal Sale with 40% in select sections such as swimwear (hello summer), dresses and more.
Business Insider has named the best burger in every state.
Great guide explaining the difference between similar foods, such as white eggs verse brown eggs.
Love this non-touristy things everybody should do in NYC – more than a few on this list I need to check out!
How to enjoy your next long flight. (Into the Gloss)
Rewined, great recipes that use leftover wine.
Cute & amazing video of a Sea Lion!
Gorgeous picturesque New England Towns.
Leftover parmesan rinds – here is what to do with them to turn them into a delicious parmesan broth!
An Evening of Jewelry, Fashion & Real Estate
Read More