{Hello Spring | Zucchini and Goat Cheese Puff Pastry Tart from Tartine and Apron Strings}
{Spicy Strawberry Margarita by the Effortless Chic}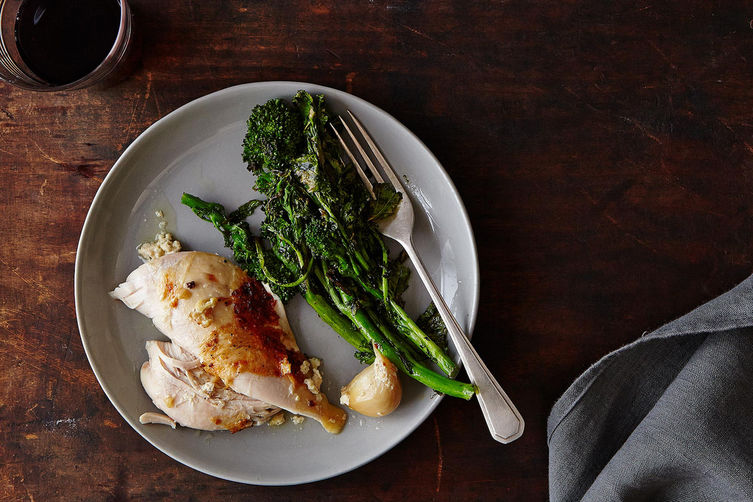 {From Food52's Genius Recipes | James Oliver's Chicken in Milk}
Happy Friday! As you are reading this I am probably on a plane to Miami or have already touchdown – eek! Sorry for those of you at your desk, for you I have curated some fun links for your viewing pleasure. I know its has been awhile since I link loved but I am bringing it back and hopefully these are some fun links to make up for lost time. Cheers!
Haper's Bazaar has the 15 Most Iconic TV Wardrobes!
The Editor's at Harper's Bazaar share their go-to NYC Brunch Spots. I have to say I frequent a lot of their picks – Bubbys & Cafe Cluny (I'm there at least once a week)
Animals are the best! (Read about Smiley)
6 Important things to know about bacon from the Kitchn, well because its the weekend and bacon is awesome!
My goal is to start running outside again more in the Spring and here is an article from The Huffington Post – 7 ways to make running feel less terrible.
Well, GoogleFeud is incredibly addictive!
15 Tropical Cocktails  or what I will be drinking this weekend! #hellomiami
Double chocolate banana bread, words escape me that looks delicious!
Bon Appetité says this is the best ever recipe for a grilled cheese.
5 Lies about Chardonnay & 25 great bottles to try (Food and Wine)
Bacon Bloody Mary. That is all I can't top that! Have a great weekend
Dining in St. Barths
Read More